A Reflection from Sr Margaret Anne Mills
In reading the life of Meri Hōhepa/Suzanne Aubert's writings and stories and pondering the legacy that she left us I can be inspired. I can also feel that I fall short and will never match up to her energy or vision. This does not deter me as I continue to read Suzanne Aubert's writings. Recently I read an encouraging quote from her Directory.
At the time of your death, dear Sisters, you will be able to say: " If I have not done all the good I might have done, I have contributed to a work which will do good when I am before God, and good especially to poor children;" and the Good Master will tell you: " What you have done to the least of mine, you have done to Myself."
What has stayed with me is, 'I have contributed to a work, which will do good'. It does not matter that I have not completed a task or a project. What matters is that I make every effort to recognise Christ within the people I have met and continue to meet.
Let me invite you into the gift of encouragement. We pray the prayer for the Beatification of Suzanne Aubert daily. It begins – 'Lord Jesus Christ, you taught us that as often as we show compassion to the least of your brothers and sisters, we show it to you.'
This simple prayer may lift your spirit especially when life is feeling heavy and you are weary. Know that you have contributed to a work.  Suzanne Aubert/Meri Hōhepa reminds us of Jesus' words – 'What you have done to the least of mine, you have done to Myself.'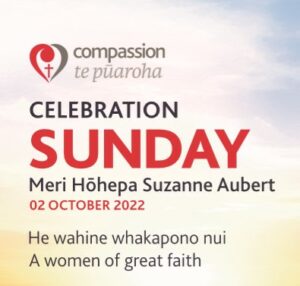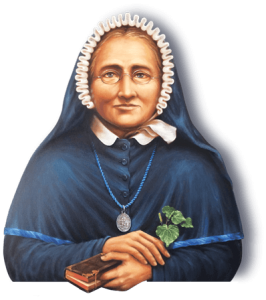 ---